With the way the world is changing, I'm so excited that more couples are choosing to have an intimate day. Airbnb weddings are a new trend that I'm absolutely loving! If you're eloping, you won't be needing a large wedding venue. So why not consider one of the many beautiful chalets in Quebec to get ready and elope there!? I've dug in the trenches of Instagram & Airbnb to find you some of the nicest chalets in the province, perfect for your elopement.
Best Chalets in Quebec
North of Montreal
Hinter Cabin is a beautiful Scandinavian style cabin situated in La Conception, not far from Mont Tremblant. The cabin has large windows perfect for natural light while getting ready, as well as lake access with a dock and canoe in the summer. The dock is perfect for saying your vows next to the lake, or you can venture out for a hike into Parc National du Mont Tremblant.
Ölch Cabin is also located in La Conception, close to Mont Tremblant, and has a warm, cozy, Scandinavian style. While it's a similar style cabin, it does have a little more privacy and a little more space! The hot tub looks phenomenal, floor to ceiling windows and instead of having access to the lake, there are beautiful views of the laurentians both from the cabin and a platform behind the cabin. The perfect place to say, "I do".
I found this little gem on AirBnb, but discovered they have a few cabins on their property. Chalet Perché is a little more rustic than the previous cabins, but that's what I love about it! It comes equipped with a composting toilet, basic shower, woodstove, propane stove for cooking, drinkable water and firewood! It's a short walk from the parking lot making it a bit more of a "backcountry" experience. I love the little bridges and am convinced it would be the most magical spot for an elopement. It's also not too far from many beautiful lakes in the area!
This was another little gem found on AirBnb, perfect for a romantic getaway. It offers a "luxury micro-chalet" in the forest, equipped with a firepit, hot tub and all the essentials!
Probably the most rustic of them all, is Cabin in the Woods. This lil cabin is full of rustic charm, as they say in their listing, "La Cabana is a four-season accommodation that blends harmoniously into nature to create an impression of true immersion with its surroundings. Located on the mountainside, its fenestration overlooking treetop will charm you for sure! Enjoy the outdoor activities offered nearby and the beautiful pine forest. An experience to discover, perfect for a couple or a small family!"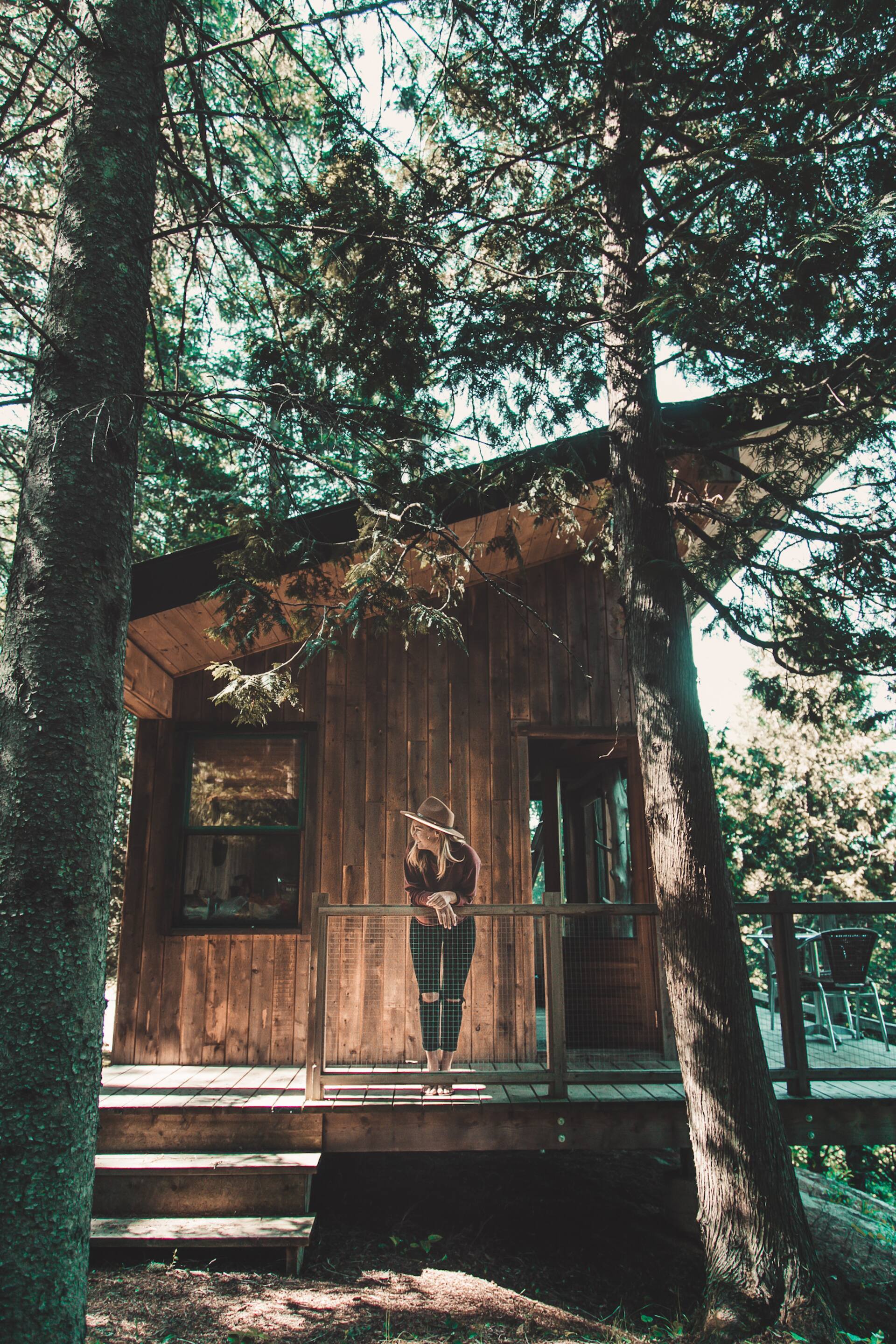 Eastern Townships
As a major Lord of the Rings fan, when a friend of mine sent me the link to this cabin I freeeaked out!! It's so perfect words cannot describe. It's rustic charm means there is no electricity, equipped with a wood stove, dry toilets and all your basic necessities. I'm dying to pay a visit to the Hobbit House!! Perfect for the hobbit lovers looking to say their vows in an unconventional place!
Looking for a more topical destination but don't want to travel all that far from Montreal? Look no further than Domaine Pourki! These unique stays are located right on the water. My favourites are the Bora Bora Huts, but they also offer other unique stays and a small area for a wedding ceremony/reception if you'd prefer to have a few guests join you.

Chalets in Quebec City Area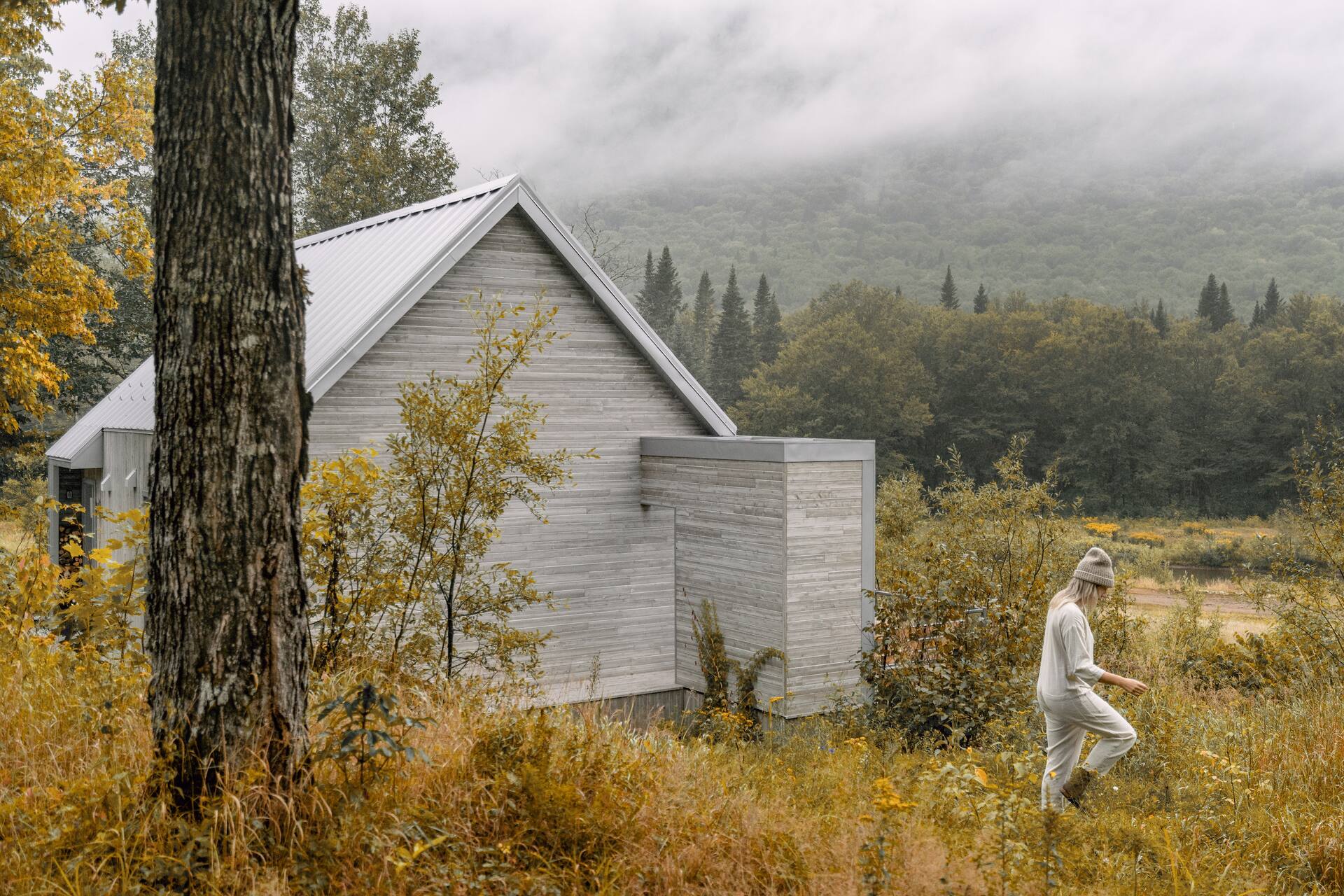 Charlevoix & Saguenay
Check out this incredible video by Val & Thish for Glampsource! Who wouldn't want to elope here after watching it! Glampsource is also an incredible resource to find beautiful and unique stays in Quebec!!

Gaspésie

Les Îles de la Madeleine

I'm sure there are soooo many more cabins and chalets in Quebec to discover, so I'll be back to update this list as I explore!! I hope this helps you find the perfect accommodations for your elopement right here in Quebec. We have such a beautiful province and I can't wait to explore it more!!
SAVE THIS POST ON PINTEREST FOR LATER
---

Need some more resources while planning your elopement?
Check out my blog post
The Best Wedding Dresses to Elope in!