Not sure where to start when planning your elopement? First things first, think about the type of landscape you'd like to say your vows in. What speaks to you and your relationship. Do you love climbing mountains together or sticking your feet in the sand on the beach? Are you looking for an accessible lake location so that you can have family join you, or a more remote place where there won't be a soul for miles? I've put together a list that has something for everyone! Here are the best places to elope in Quebec.

Best Places to Elope in The Laurentian Mountains
Mont-Tremblant
Parc National du Mont Tremblant and its surrounding area is full of gorgeous mountaintops, lakes and remote areas to explore! I have quite the long list of amazing hikes off the beaten path!
Parc National de la Mauricie
This is one of my favourite parks close to both Montreal and Quebec City! It has sandy beach areas perfect for a ceremony on the water, canoe rentals, and several beautiful hikes one of which leads to a waterfall!

Best Places to Elope in Charlevoix
Looking for some more epic mountain top locations? Look no further than the Charlevoix Region. Literally any park you choose in this area for your elopement will have a ton of amazing hikes and there are plenty of peaks with stunning views!
Parc National de la Jacques-Cartiers
Parc National des Grands Jardins
There are some EPIC hikes in this region with 360 degree mountain views from the summit. This spot in particular is just outside the provincial park in a less populated area, perfect for an elopement location all to yourself! While it was raining when we visited, it gave me all the PNW vibes I am obsessed with! Check it out below!
I also recently discovered another hidden gem with mind-blowing 360 degree views! The trail is 8km (approx. 2 hours) with the option of a shorter yet steeper trail to climb up the rocks to the summit! You also have the option to trek with your gear and camp at the summit. There is so much space to explore at the top that there would be plenty of room to find a private place to say your vows. Check out a few iPhone snaps below!

Best Places to Elope in the Eastern Townships (Estrie)
Mont Orford
The key to having Stukely Lake to yourself is to go on a weekday evening in the early fall! We had the whole beach to ourself and it was a magical evening! There are also a few beautiful summit hikes in the park with views of the surrounding lakes and rolling hills. My favourite time of year for this area is definitely when the fall colours are at their peak.
Appalachian Mountains
There's an incredible hike just outside Coaticook, that can be a little busy on the weekends, but I'm convinced would be an epic mid-week elopement location! It has a lookout over a lake with a large jagged cliffside.
There are also a few more experienced trails to summits in the area such as Mont Mégantic and Mont St. Jospeh. As well as a few multi-day treks through the Appalachians along the Canada-U.S. border!! I've been dying to do one of these trips soon!

Best Places to Elope in Gaspesie
Gaspésie National Park
There are a TON of beautiful hiking trails and hidden gems in the entire Gaspesie Region. The beauty of this province blows my mind! I'm so excited to get back out and explore the mountains and large cliff-sides of this area!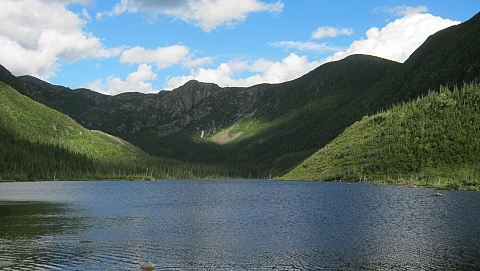 Percé
For more touristy locations such as Rocher Percé, my best advice is to consider a sunrise elopement! You can usually guarantee that you will have the place to yourself, and the world is so peaceful in the early morning. You should also keep the tide times in mind. When the tides are low, you can (carefully) walk out to the rock! I promise it's even more magnificent in person than it looks in photos.
Forillon National Park
We spent a night in a hostel here and went on a whale cruise in the Gulf of Saint Lawrence early the next morning. The park is just north of the town of Percé and has several coastal hikes where you're likely to spot a whale yourself! The coast in Gaspésie is seriously one of the most beautiful parts of Quebec.

Best Places to Elope by the sea
Parc National Du Bic
This beautiful provincial park is along the Gulf of the St. Lawrence. You smell the salt water as soon as you arrive, and it has many options for summit hikes and remote beaches. It's in the Kamouraska region, only a few short hours from Quebec City or about a five hour drive from Montreal!
Les Îles de la Madeleine
The Magdalen Islands have a very similar landscape to PEI as they're just off the coast! I'm completely in love with the red soil and maritime vibes; I'm convinced it would make for a perfect and unique elopement location!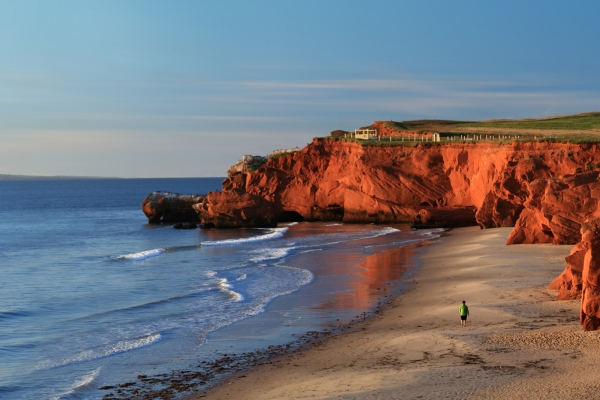 Mingan Archipelago National Park
Last but certainly not least, this park offers some of the most unique landscapes I've ever seen in Canada! The rock formations are incredible. While it's certainly the most remote location of them all, I personally think it's worth the visit and plan on making the trek to the North Shore soon.


Looking for more specific locations for your elopement?
Contact me and I would be happy to help plan and document your epic adventure!!
Save to Pinterest for later!

Visit the blog for more tips and tricks to planning your elopement!